What is Mike's Cares?
At Mike's Plumbing of Southwest Florida, we wouldn't have lasted 25 years if not for the support of our local community. Our Southwest Florida customers know that they can turn to us for all their plumbing needs, and we want to show our appreciation by giving back to the community that has kept us in business since 1996. That's why our Naples plumbing company is dedicated to community outreach. We believe that we are all better when we work together to help those in need. Mike's supports local organizations and causes that are dedicated to improving the collective well-being of Naples and the surrounding areas.
---
Recent Outreach in Naples
Toys for Tots
Mike's Plumbing in Naples Florida has organized a Toys for Tots drive in 2022 for the less privileged community members in Naples. Thank you for all the donations and a special thanks to the volunteers at Marine Toys for Tots.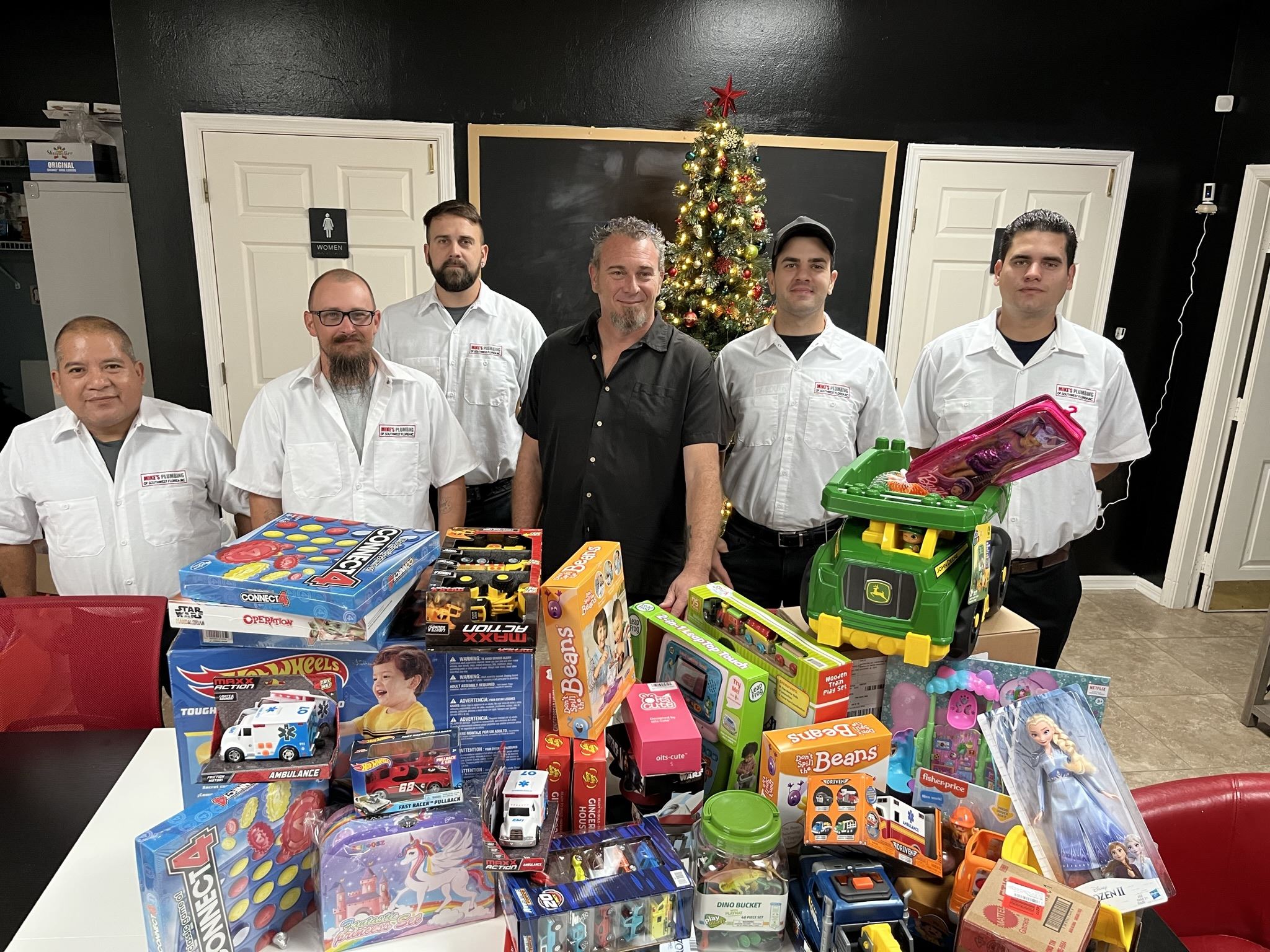 Our Naples Plumbing Company Gives Back to the community
Ready to Get Started?
Our team is punctual, friendly, experienced, and clean. Customer care is at the front of all that we do.
Supporting our Communities
In response to COVID-19, Mike's Plumbing dedicated a portion of our fleet to supply delivery for those who need assistance. Our intent is to run multiple routes over the course of the week delivering groceries and other supplies to those who need it most.
Our hope was to help those at high risk from being forced to leave home for necessary supplies. We care about our community and the people in it and wanted to show support any way we could.
"Comforting to know there are still businesses who truly understand and practice the art of exceptional customer service!"

- Melissa G.

"Awesome service from Matt and Richard. Affordable, plus we got the 10% first-time customer discount."

- Mary G.

"Rich did an amazing job and I could not be happier with his professionalism and attention to detail. Great front office team to work with and you should look to them for your next plumbing needs."

- Joseph B.