Join The Mike's Plumbing Family
Plumber Jobs in Naples, FL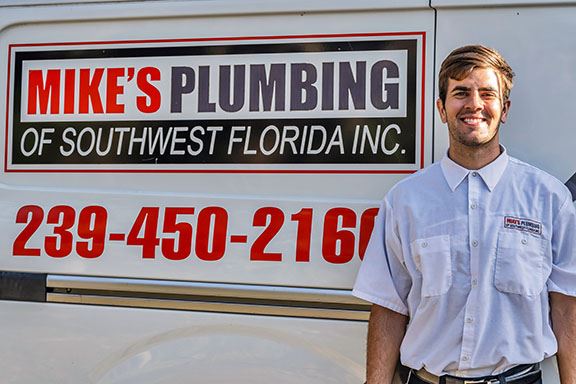 Our team is looking for top performers in many key roles who have a proven track record of being hard-working individuals with top-notch character. Our goal is to raise the bar for contractors everywhere, and leave every job with happy customers that recommend us to all of their friends. Our commitment to this level of excellence requires us to find a certain type of person who values integrity as a virtue, is highly coach-able, and is committed to constantly improving themselves.
Flexible Schedule
Dispatch from your home
No on call or weekends
Work in the area you live in
Hiring Plumbers to work in Naples, Bonita, Cape Coral, Fort Myers
General Plumber
Drain Technician
Service Plumbers
Plumbing Dispatcher
Plumbing Installation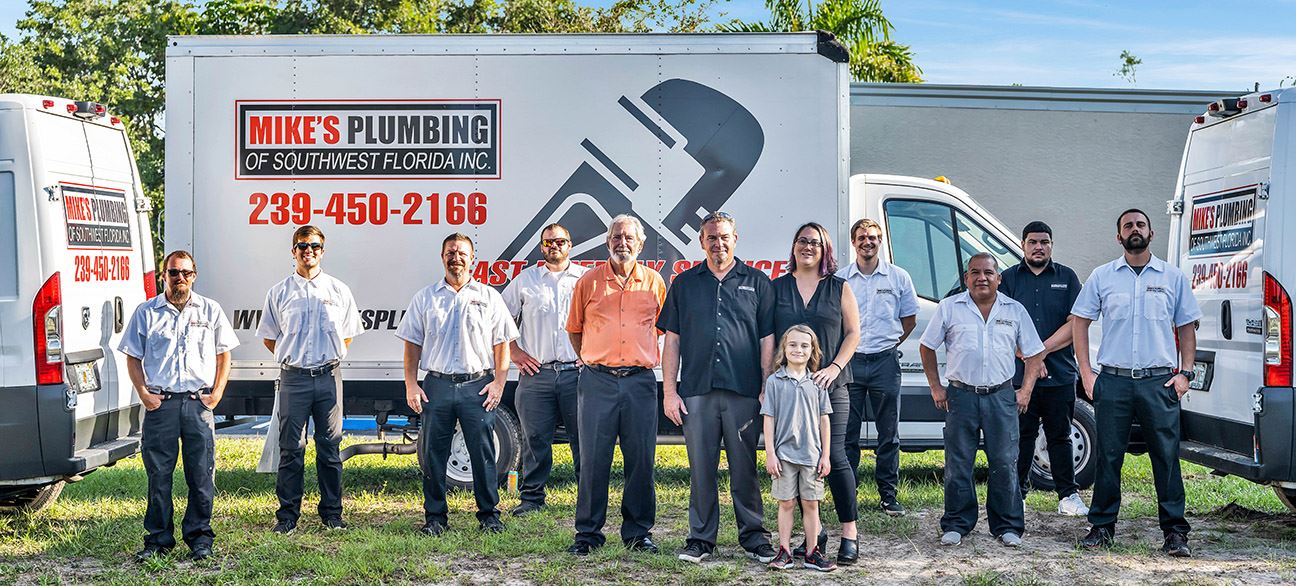 Ready to Get Started?
Our team is punctual, friendly, experienced, and clean. Customer care is at the front of all that we do.
We Care for Our Customers & Staff
Mike's Plumbing of Southwest Florida Inc. in Naples, FL is actively seeking a Full time Plumbers to install and maintain drainage equipment used in sewer systems, such as pipes and valves. They will also analyze designs, ensure the proper installation of the drainage system, and perform maintenance and repair duties. Are you a problem solver? Do you want to work for a stable, family-owned business? Are you looking for a position where you can put your skills to good use? If so, please read on!
Our drain service technicians typically work a full-time schedule with no on-call, nights, or weekends. This technician position comes with a competitive salary. We provide generous benefits and perks, including medical, dental, and vision insurance, 1 week of paid vacation after the first year, 2 weeks of paid vacation after five years, and company uniforms. If this sounds like the right opportunity for you, apply today!
ABOUT MIKE'S PLUMBING OF SOUTHWEST FLORIDA INC.
Mike's Plumbing was founded in 1996 by Mike Bohall, and is now owned and operated by Mike's son, Jeremy. We are proud to be a family-owned and operated plumbing company with our mission statement being: "To provide reliable, affordable, professional service to every customer. Customer satisfaction is the most important thing to us!" Our family's core set of values have been the backbone of our business' success-and, over the years, our clients have definitely felt Mike's Plumbing difference.
Our technicians take great pride in getting the job done right the first time around. The quality of our work is world-class every single time, no job is ever too big or too difficult for our team of experienced and dedicated plumbers. Our team is always courteous, friendly, on-time, and treats our customers like family. A good work-life balance is important to us as well as and rewarding our team members with awesome benefits!
"Comforting to know there are still businesses who truly understand and practice the art of exceptional customer service!"

- Melissa G.

"Awesome service from Matt and Richard. Affordable, plus we got the 10% first-time customer discount."

- Mary G.

"Rich did an amazing job and I could not be happier with his professionalism and attention to detail. Great front office team to work with and you should look to them for your next plumbing needs."

- Joseph B.