Drain Cleaning services in Naples, FL
Plumbing Professionals Offering Drain Cleaning Services Throughout Naples
Our Plumbing Care Professionals can unclog your:
Main sewer line
Kitchen sink
Bathtub and shower drain
Washing machine
Dishwasher
Toilet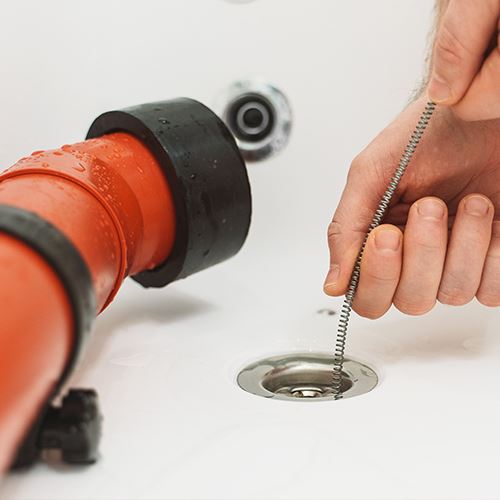 Our Drain Cleaning Process
We will use a snake, or an auger, on the drain line to clear it.
Should the problem persist, we will conduct a thorough inspection of the drain line to make sure we have cleaned all obstructions from the line.
We will ensure that there are no root problems or build-ups left!
Signs You Need Drain Cleaning:
Recurring clogs

Slow-moving drains

Standing water

Gurgling sounds

Multiple clogged drains

Toilet backup

Unfamiliar odors